Deepika gets trolled for her outfit again
Recently she has been awarded  with a title 'Bollywood blunder' by the international magazines. Now she is being trolled on her outfit again.
Deepika Padukone showed up at the Screen Awards red carpet this year in a black gown. The black Gauri and Nainika dress with frill all around and a flower twice as big as her head grabbed a lot of attention – and not necessarily the best kind.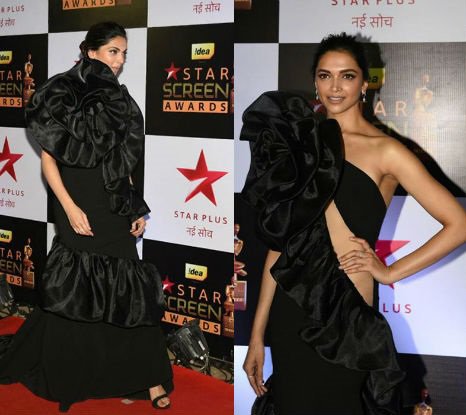 Many twitterati have commented below her Instagram post about the outfit. While many of them called it a 'worst dress ever' some came with a slight mockery saying that the gown looks like a Christmas tree at a funeral.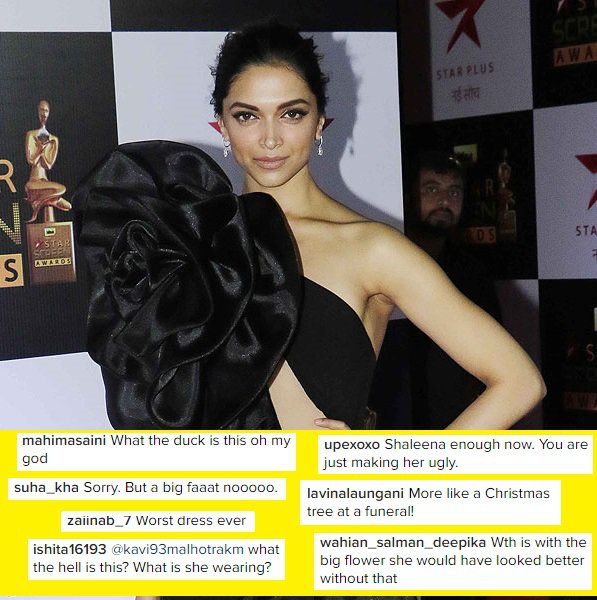 Deepika gets trolled for her outfit again