This Is How Chinese Flight Attendants Are Trained !!
If you ever get a chance to travel with Chinese Airlines, take a close look at how they are walking, sitting down to take anything, there posture and all. We bet you will be awestruck about how correctly and accurately they are doing everything with a perfect sync and harmony.
Of course, you will think that these are taught in their training class. But have you ever thought about how they are trained? These pictures will give you an idea about the training of Chinese Flight Attendants.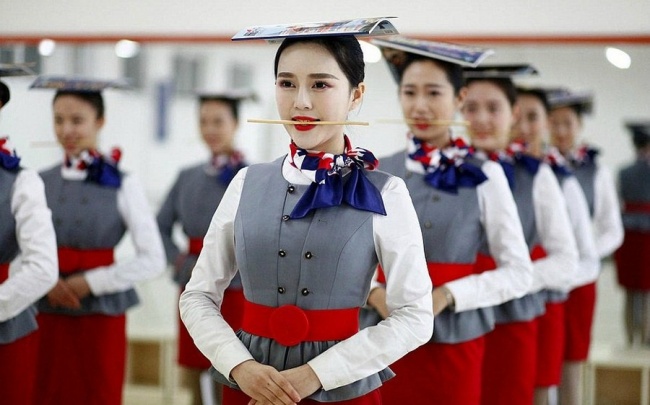 These beautiful young girls are the students of the College of Civil Aviation in Chengdu, Sichuan Province. You can see them holding a chopstick in between their teeth. This is to practice a graceful smile !! They also place magazines on their heads to achieve the perfect posture.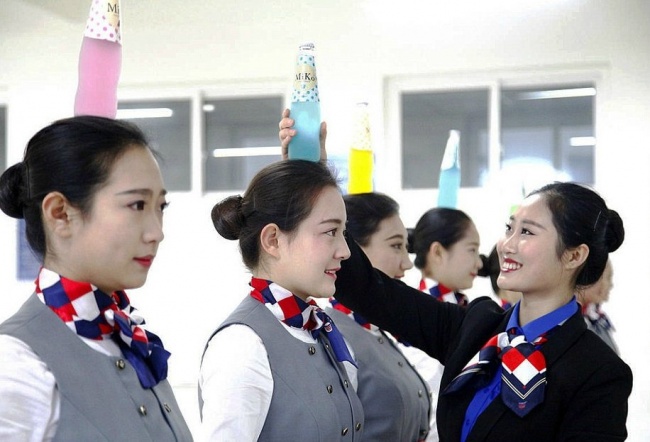 Another exercise that helps the girls to get great posture is balancing. Student air hostesses have to balance a glass bottle on their heads for three minutes.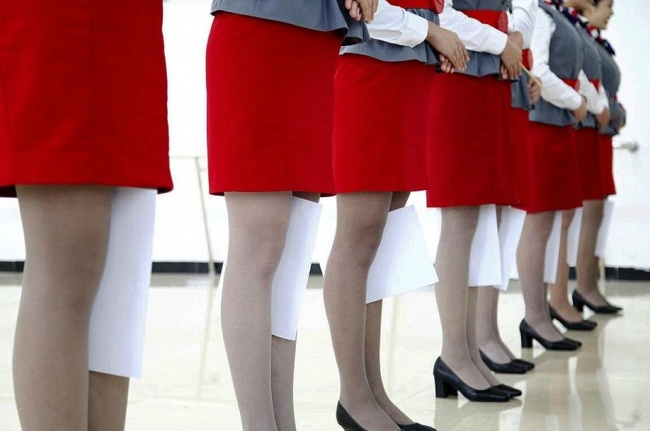 Trainees also hold a piece of paper between their knees in order to learn how to stand properly.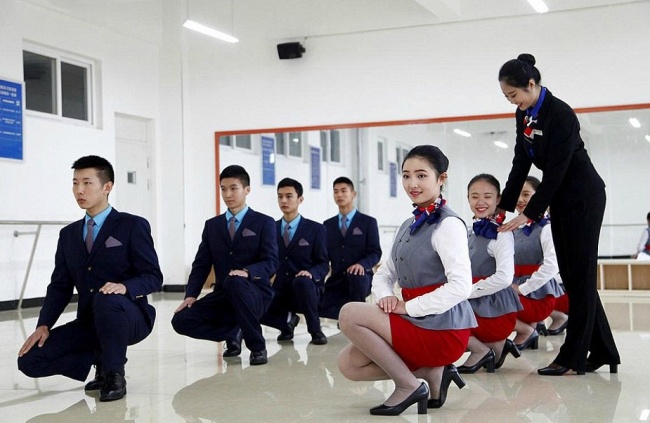 Young men and women undergo rigorous posture training to ensure they behave appropriately during the flight.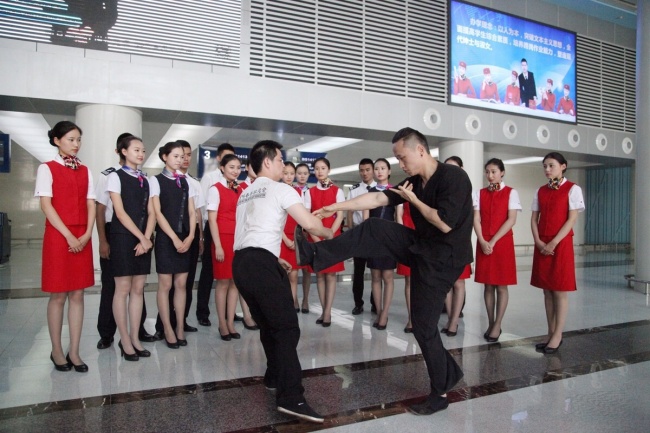 Safety is also a big priority at the College. There are even special classes where students are taught survival skills and martial art techniques like Kung Fu and Taekwondo.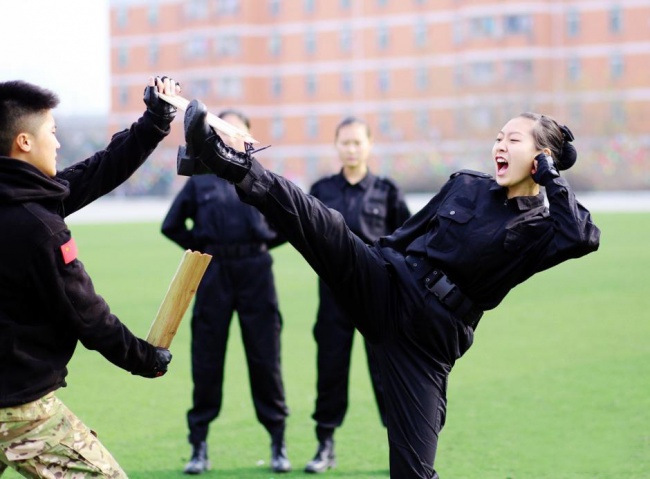 Some martial arts classes are held in the open air, and they look more like the training of army recruits than that of newbie flight attendants.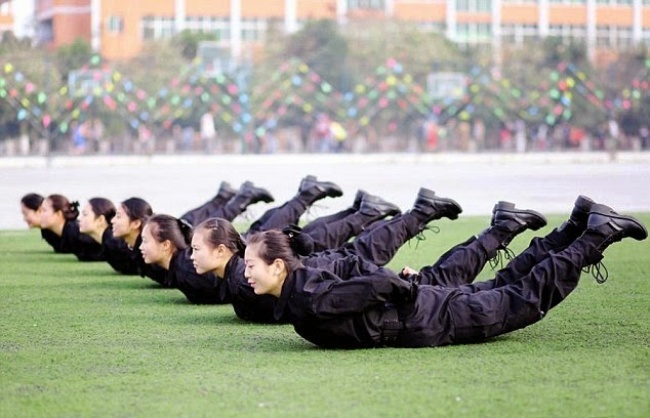 The girls have to work hard to become stronger and to increase the force of their hit. They are trained how to go through obstacle courses as well as how to defend against an edged weapon attack. Passing the final exam is the last step to becoming an official member of a cabin crew, however, this task is rather challenging.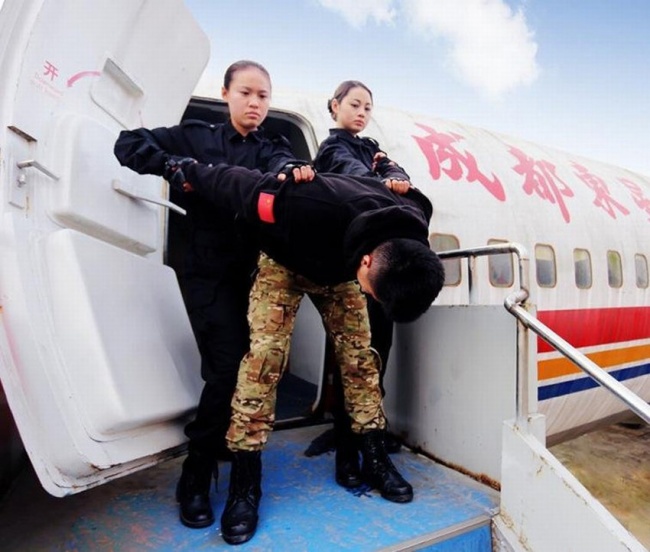 Special attention is paid to the lessons where trainee flight attendants are taught how to neutralize a criminal's or terrorist's intentions during the flight.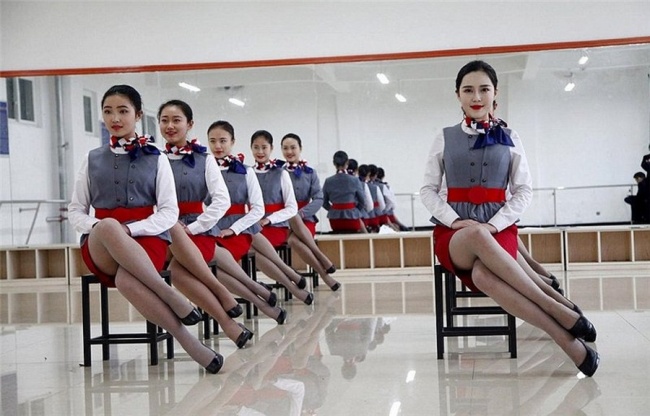 These young ladies are going through such tough training just to ensure that the passengers are safe and comfortable onboard.