HC orders CBI probe into Kalabhavan Mani's death.
The Kerala High Court today ordered Central Bureau of Investigation (CBI) to make fresh investigations into the death of  45-year-old actor Kalabhavan Mani, who died on March 6, 2016. The directive came based on a plea filed by the actor's brother K R Ramakrishnan.
Government in a statement filed before the court, ruled out homicide and relied on post-mortem findings stating Mani as suffering from severe cirrhosis of liver, jaundice , kidney dysfunction and sever Type 2 diabetics mellitus. With in-depth probe into details preceding actor's death , possibility of suicide too was ruled out, the statement said.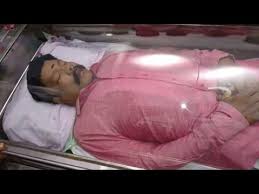 The news was welcomed by Ramakrishnan. "I am pleased. It's what we as a family wanted all along." he said.
Mani lapsed into serious condition during a small party at his farmhouse at Chalakudy. He was rushed to hospital by friends present, but died soon on being admitted with haematemesis(vomiting of blood).
CBI had earlier refused the probe citing heaps of pending cases awaiting disposal