Nanthancode Murders : Cult motivated massacre ?
Cadell Jeansen Raja has confessed to the killings, but police aren't sure about what drove the  youngster to slaughter members of his own family so brutally.
Satanic experiment ?
Cadell cites 'astral projection', an act of separating the 'astral body' (soul)  from the physical body, as motive for murders. Astral body according occultism, soul is capable of traveling outside the body throughout the universe.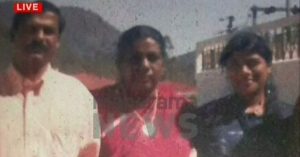 It's a  phenomenon  not backed by any scientific evidence, but finds cult believers.  Cadell claims "I killed them to experiment with astral projection."
His strange narrations and lack of  emotion prompted police to call in medical experts including top psychiatrist Trivandrum Medical college , Dr. Mohan Roy.Cadell says unknown to his family, he has been into 'Satan Worship' for 10 years.
Medics say they need a  10-day observation stint, to evaluate Cadell's  mental condition.
Cadell was a quiet person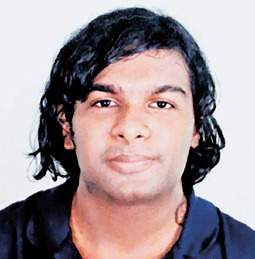 Cadel had no friends and neighbours who only knew him from a distance, described him as a 'quiet and gentle person who spoke softly and kept to himself'.
Mostly glued to the computer, he rarely spoke at home or did his parents converse with him. This is spoken to have been the atmosphere all along , that is even before Cadell left to pursue courses abroad.
The maid who worked at home says she has never heard a quarrel or even argument on part of Cadell, including Saturday, the day before massacre.
Mystery house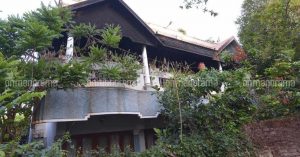 According to people, upstairs of the house, where  family lived, always appeared mysterious. It was shut to visitors and the family came down to have food  or if  there was someone to meet.
Windows to the outside too remained shut all day long and gloominess lurked. Cadell while at home  rarely left for outside.
Today
Cadell will be produced before magistrate today after which he will be brought to crime scene to gather evidence.
Cadell has been booked under section 302 (murder), section 436( mischief with fire or explosive with intent to destroy house) and section 201 (giving false information or destroying evidence)
Backdrop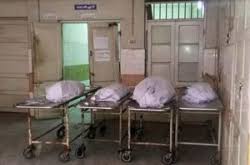 In early hours of Sunday, smoke emanated from Cadell's multi-storied house at Nanthancode, Trivandrum. Alerted by a neighbor, police arrived on the scene to discover mutilated and burnt bodies of  Cadell's father, a retired professor Rajthankam, aged 60, his mother,  retired doctor,  Jean Padma aged 58,  his sister Carolyn, 25, and a relative Lalitha aged 70. Cadell fled to Chennai but returned to be nabbed from Thampanur railway station on Monday.
Also read : http://twentyfournews.com/e/2017/04/11/son-killed-family-confesses-nanthancode-murders/