Mangalam Honeytrap : HC refuses bail, failure to produce original clip.
Airing edited  conversation with talks from the other side  missing carries wrong intent, the High Court observed and  refused to grant bail to arrested  journalists of Mangalam channel including its CEO, R Ajith Kumar.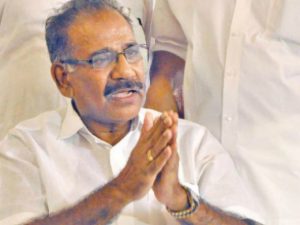 Mangalam on March 26 made a sensational launch, airing  audio conversation  between former Transport Minister A. K.  Sasheendran and  an unidentified woman.  The televised clip  filled with sexual undertones was the sleaziest so far, to reach Kerala audience and the minister announced his resignation almost immediately.
Later, five journalists were arrested in connection with the case that came to be described widely as 'honey trap'. The channel in their early bulletins claimed the lewd talk took place when a woman approached the minister for help. However, they took back that  story  soon enough  and admitted to a sting operation, the purpose of which remains unclear.
Court while hearing  bail plea yesterday, asked for the original audio clip of the conversation. The journalists claimed the gadgets were missing.  "The accused's claim that the laptop and pendrive used for the sting operation have been stolen is unbelievable and the act of airing the audio clip without the voice of the woman is unjustifiable," the court said before refusing bail.