Cadell changes story, points out an oppressive father : Nanthancode Murders
Cadell Jeansen Raja was taken to the crime scene, his house at Nanthancode that he set on fire after killing his parents , sister and a relative early morning Sunday.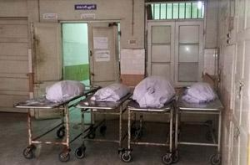 Charged with murder, Cadell has changed his earlier stories of experimenting 'astral projection, and  Satan Worship as motive to the killings. The accused now claims it is his frustration with an oppressive father and a siding mother that drove him to the murders.
Cool and collected, Cadell was smiling all through his time in the house, where police brought him for gathering evidence.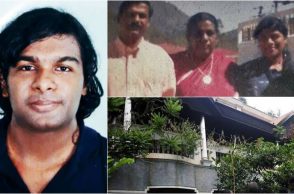 Given the easygoing and unemotional response of the accused together changing narrations, police are undecided on the real motive behind the gruesome killings that shocked the capital.
Also read : http://twentyfournews.com/e/2017/04/12/nanthancode-murders-cult-motivated-massacre/