Kerala celebrates Vishu today, the beginning of new year.
Today is Vishu, the first day  of Malayalam calendar when Kerala celebrates beginning of its  new year.
In small hours Vishu, the matriarch in Malayali homes wakes up to arrange auspicious rice and all things golden, so the each member with closed eyes is led to the sparkling sight of lamps  around Lord Krishna. A  cauldron filled with fruits, konna flowers, ornaments and money lies at the feet of the idol.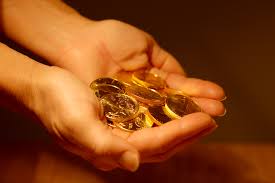 The eldest of the family places money (kai neettum) in extended palms of the younger in blessings. Children and growns then  partake in fireworks.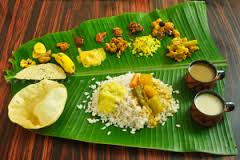 As day moves on, kitchens get busy to prepare an elaborate meal of rice, festive curries and payasams (sadya) and the traditional vishu kanji.
Celebrating Vishu dates back to 844 AD and sun is said to rise straight from East on this day. Legend has it that Ram an avatar of Lord Vishnu killed demon king Ravana on this day, relieving sun to rise  once again from the east.