Actress Abduction Case : Police files chargesheet.
Thiruvananthapuram: In the sensational actress abduction case, where seven-member gang had conspired over a month to kidnap, molest, blackmail and extort money from a popular Malayalam heroine, police filed chargesheet in the court.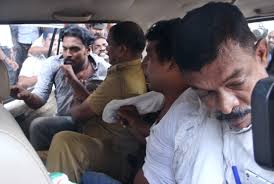 All seven taken into custody at beginning of the probe have been named in the document, police sources said. Sunil Kumar aka Pulsar Suni is prime accused followed by driver Martin Antony, "Vadival" Salim, Pradeep, Manikandan and Vijeesh.
The incident took place on February 17 when the actress was enroute Nedumbaserry on her way to Kochi from her Thrissur home. The gang trailed her car and hit it from the rear end at Athani. As planned, the driver got out on pretext to evaluate damage and the gang forced their way into the car. They then rode through lonesome stretches next three hours videoing semi-nude pictures of the actress and assaulting her.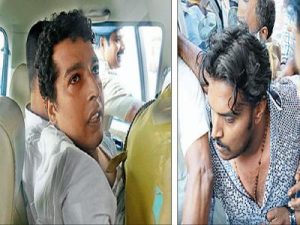 All have admitted to crime and testified Pulsar Suni as the plotter. The plan fizzled out when the actress came bold and reported to police else the gang planned to extort Rs. 30 lakh from her using 'molestation bid videos' and distribute the ransom among themselves, according to revelations during interrogation.