May Theresa calls snap election on June 8 : Westminister stunned.
As England prepares to leave European Union with formal legislations, Prime Minister May Theresa called snap election on June 8, claiming divisions at Westminister risked hampering the Brexit negotiations.
Earlier, May had maintained the country wouldn't go to polls before 2020.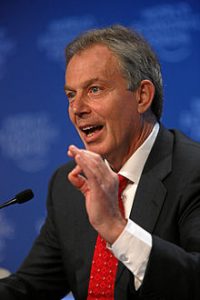 Tony Blair said "I am delighted that the prime minister has decided to ask the parliament to go to the country in pursuit of a mandate for the plans she has set out for leaving EU. This should be great news for a strong and stable govt, a strong negotiating hand and a good deal," he said.
Members of her Conservative party are largely supportive of Brexit but Corbyn's Labour and Liberal Democrats under Tim Farron leadership are trying to scupper Brexit, developments in UK suggest.
The timing could not be better.
Recent polls show a healthy lead for Conservatives. Sources in the party admit that an electoral mandate will help boost the present slim working majority of 17 and help pass Brexit-linked legislation.
Her supporters said, May would use the election to crush dissent over brexit.