Army foil Pakistan's infiltration bid again, this time killing Hizbul Mujahideen commander Sabzar Bhat and 8 others
As snow melts down and passages along the border begin to open up, Indian army  continues vigilante to stop Pakistan-based terrorists backed by army there, looking  to cross into India.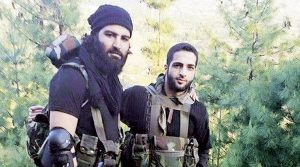 Eight terrorists including  Sabzar Bhat – successor to terror outfit commander Burhan Wani – were killed on Saturday in Jammu & Kashmir in separate encounters. The exercise is a second straight, foiling Pak army's infiltration bid along the Line of Control(LoC),  that saw two Pak tasked terrorists dead yesterday.
In the early hours of Saturday, Border troops detected suspicious movement along LoC in Rampur Sector and opened fire. Fierce exchanges followed and in the firefight that lasted hours. In Trali region, similar clash ensued and  Burhan's successor and the present commander of Hizbul Mujahideen was slain, Indian army sources said.
Searches continue and long stretches along border have been cordoned off to come upon any terrorist who might be hiding after today's firefights broke out.
Rampur lies next to Uri sector where Indian Army on Friday foiled an ambush plot killing 2 terrorist from Pakistan's Border Action Team(BAT) on Friday. The two intruders had crossed 600 meters into India at LoC and approached an  Army post located there.
According to army officials, BAT recruit terror hands looking to infiltrate borders, ambush patrols and mutilate soldiers whenever possible.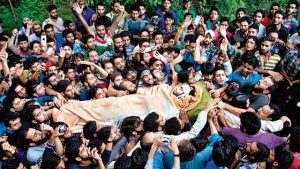 Meanwhile, anticipating violence in the  aftermath of Sabzar's death, several areas in Jammu Kashmir has pulled down shutters and internet facility withdrawn.
Hizbul Mujahideen is a Kashmir based militant outfit and last year, nearly 100 people were killed and over 12,000 were injured in clashes that broke out after its commander Buhran Wani was killed along with his accomplices
Also read : Pakistan Mutilates 2 Indian Soldiers. Army Vows Revenge