Babri Masjid Case : All 12 accused including Advani, Joshi and Uma Bharati granted bail
LUCKNOW : BJP  heavyweights LK Advani, Murli Manohar Joshi and Uma Bharati along with 9 other BJP leaders were granted bail by the special CBI court here on Tuesday in context of the sensational  Babri Masjid Demolition case .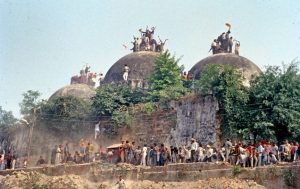 The group who procured bail also included BJP leader Vinay Katiyar, VHP's Vishnu Hari Dalmia and fiery preacher Sadhvi Ritambara. Together they face conspiracy charges for inciting violence and razing down of the 5000 year-old mosque, Babri Masjid in Faizabad district of Uttar Pradesh.
Meanwhile it is a wait and watch situation as lawyer for the accused, Prashant Atal said "We have submitted application for discharge. If Court rejects it, charges will be framed'.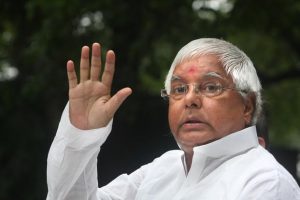 All 12 were summoned to appear on May 25 and the day next, but chose to seek exemption. The court then cautioned against entertaining any postponement in the hearing, hence today's unfailing attendance.
In 1992,  Babri Masjid was brought down by lakhs of  karsevaks claiming the site as Ayodhya, the birth place of Lord Ram. The demolition  had triggered widespread communal violence across the country.
Also read : Modi trapped Advani and Joshi says Lalu Prasad