UFC 215: Nunes defends Bantamweight title against Valentina Shevchenko
Alberta, Canada : The Rogers Place was fully action packed in a night where defending champion Amanda Nunes went head to head against the Kyrgyzstani Kickboxing sensation, Valentina Shevchenko. All rounds of the main event of UFC 215 were action packed as it seemed impossible to discern who had won the entire bout; as both fans had reasons to believe that their star had done the part. Both fighters looked thoroughly exhausted as the final bell rang signalling the end of the final round.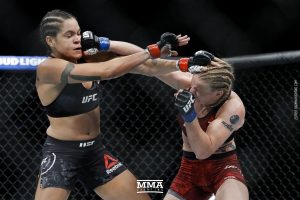 Nunes threw push kicks throughout the match particularly to Shevchenko's lead leg, which the latter claimed to have little effect. The "Bullet" Shevchenko, was the better striker outperforming the champ 104-85 in total strikes. The final announcement stirred up a lot of controversy as Nunes was "still UFC Bantamweight Champion" presumably due to the few takedowns she managed to execute.
But many fans and analysts are unhappy with the decision as they are unable to see how a face battered Nunes could win over Shevchenko whose face remained intact. Dan "Hangman" Hooker had it 48-47 Bullet Valentina and ESPN had also scored the same in favour of the challenger. Unsurprisingly the Rogers Palace was filled with boos resembling a haunted house.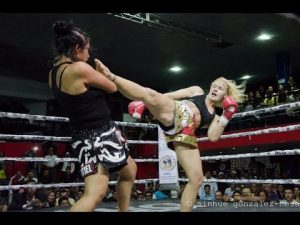 The only thing certain in the Saturday night bout was that it was a close one and that it will be scarred by controversy unlike their previous match-up in UFC 196 which saw "the Lioness" dominate Shevchenko and win by unanimous decision.