Fidel Castro's Son Commits Suicide
The oldest son of late Cuban leader Fidel Castro killed himself on Thursday after months of treatment for depression. He was 68.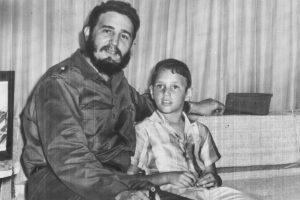 Castro Diaz-Balart was known for his distinctive beard and resemblance to his father, earning him the nick name Fidelito or Little Fidel.
Fedelito was born in 1949 out of his father's brief marriage to Mirta Diaz-Balart, a woman from Cuba's aristocracy, before beginning the revolutionary struggle that later brought him to power.
Fidelito served as scientific adviser to the Council of State and was vice  president of the Cuban Academy of Science.
Castro died just over a year ago on Nov 26, 2016 aged 90.