Punalur Expat's Suicide : Panchayat Allows Family To Set Up Workshop
Punalur : The Punalur Panchayat has lend its nod to family of expatriate Sugadhan who recently committed suicide following obstructive tactics by local politicians.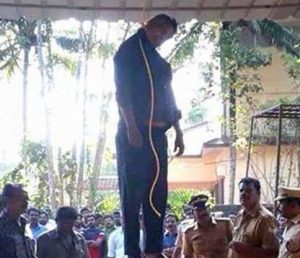 The written permission from Panchayat stated that the workshop Sugathan intended can be set up and operate at the same spot.
Sugadhan, 64, returned to his hometown Punalur after 37 years in Gulf and tried to built a workshop together with his two sons.
Local politicians allegedly disrupted the construction throughout demanding Rs. 3 lakhs.
Finally with the workshop ready, AIYF the youth wing of CPI planted a flat in front of the structure giving a deadline for its demolition.
Upset by continued oppression, Sugadhan hanged himself last on Feb 26.
Post the tragedy, Chief Minister Pinarayi Vijayan had assured family all help to help restore smooth function of the workshop.
Following this, Sugadhan's family had approached Panchayat committee that came out with a favourable decision.