Twin Suicide Bombers Kill More Than 20 in Afghan Capital
Twin blasts rocked Kabul  in early rush hour leaving at least 25 persons dead in the capital city of Afghanistan.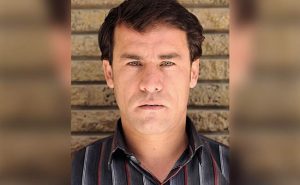 The first blast took place around 8 am local time in Shashdarak area of the city, where the US embassy and Afghan govt buildings are located.
The blast brought journalists rushing to the scene.
The second explosion came as an attacker disguised as cameraman detonated explosives at the same spot killing five news journalists from different news media.
French news agency Agence France Presse said the deceased  included its photographer Shah Marai.
According to the Ministry of Public Health , a further 45 people were injured and taken to city hospitals.
The site of explosion was close to NATO's Afghan headquarters, the US embassy and Afghan government buildings including the presidential place, the Defense Ministry and the headquarters of Afghanistan's Intelligence Services.
Nobody has claimed responsibility for the attack so far.