Kerala Nun Files Rape Complaint Against Catholic Bishop From Jalandhar
Kottayam : A senior nun lodged a police complaint against a 54-year-old Bishop of Roman Catholic Diocese of Jalandhar for allegedly raping her on 14 occasions in the past four years.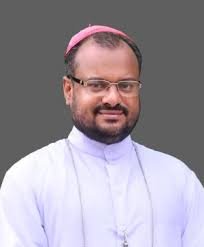 The nun claimed that the Syro-Maabar Catholic Church ignored her complaint and acted "surreptitiously" when the superior hierarchy was made aware of the abuses.
The nun, whose identity cannot be revealed for legal reasons, in her complaint says Bishop Mullakal raped her at a guest house in Kuravilangad in Kottayam district first in May 2014 and later on 13 different occasions.
Incidentally, the nun works in an institution that functions under the diocese in Punjab and headed by Bishop Mullakal.
According to individuals close to the nun, she had complained about the incidents to Cardinal Mar George Alencherry – then head of Kerala-based church.
And according to the nun she turned to the police a couple of days ago after no measure to address her grievance was forthcoming from the catholic institution.
"I have nothing more to say. I will proceed with legal action against the Bishop," the nun told media.
Interestingly, the alleged victim has a case up against her from the Bishop too.
The Bishop  lodged a complaint with the police against the nun and her family for allegedly blackmailing him after he initiated disciplinary action that included transferring the nun from the present institution.
Her family threatened to trap him in a rape case, if the transfer order was not revoked, the Bishop alleged.
Meanwhile, the police said they received the Bishop's complaint first and the nun's day after.
"We have registered FIRs in both cases and Vaikom deputy SP has been entrusted with the inquiry," Kottayam police chief Harishankar said.