Historic ! Cops Get Capital Punishment For Custodial Death : Kerala
The special CBI court in Thiruvananthapuram today  awarded death penalty for two civil police officers who torturing an innocent youth to death 13 years ago.
Five other cops found guilty for indirect involvement were sentenced to imprisonment.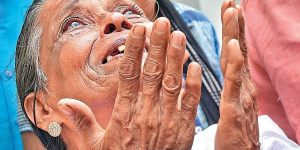 The Torture
The case dates back to September 2005 when Fort Police Station CI-led team nabbed 28-year-old Udhay Kumar and five other youths on suspicions of robbery.
Udhay had Rs 4,200 bonus in his pocket he received from the workshop he worked in. Udhay , who lived in poverty,  had  planned to buy Onam clothes and grocery for his mother.
The cops who nabbed him with friends insisted the money was stolenand coerced him to confess it so.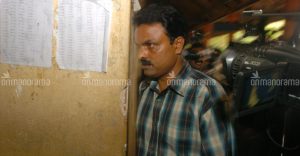 Following refusal, then ASI Jith Kumar and constable Sreekumar laid Uday on the station bench and rolled iron rod in pressed torture style along his bare body. Udaykumar died from the brutality the same night.
Forensic report later put cause of his death as  thigh nerve bursting on application of iron rod in pressed manner.
Police were first to investigate the case and arrested Jith Kumar and Sreekumar alleging torture and held them in remand and released them later.
Investigations Derailed, Trial Disrupted
Then Fort Circle Inspector EK Sabu together with Fort SI Ajith Kumar attempted to derail investigation by creating fake documents on robbery and also indulged in destroying evidence to the murder.
In 2007 the court summoned 34 witnesses including the 5 who were nabbed by Fort police along with Udhay on the fateful day.
But the court saw Udhay's mother fall to her knees wailing, when each witness without exception turned hostile saying they knew nothing about Udhay on that day.
At that point top circles too believed the lone mother was incapacitated to pursue the case further.
A Mother's 13-year Battle
With backing from a handful of samaritans and social workers, Udhay's mother Prabhavati amma  later urged the govt and then court for CBI investigations.
CBI too arrested the policemen Jith Kumar and Sreekumar during their probe convinced of their direct involvement in the fatal torture.
The case right from it's initial days and all through trial saw several interventions and bids to derail conviction.
Today's judgement answers prayers of a poor mother who lost her son murderous arrogance of police.
Crime and Punishment
Seven police officers were arraigned in the case of which one died during trial and another was acquitted, leaving five who were convicted today.
First accused Jithkumar and 2nd accused SV Sreekumar -both presently in service – were awarded capital punishment for first-hand Involvement in the murder.
Crime Branch DySP Ajith Kumar who was Fort SI in 2005 was sentenced to 3 years in prison for fabricating fake documents and another 3 years for destruction of evidence.
Retired Superintend of Police  EK Sabu, too received identical 6-years in prison on same counts.
Retd Asst Commissioner Haridas was handed out 3 years imprisonment for supporting conspiracy to cover the murder.
He is the only officer not charged with murder all through.
Cops Break Down
According to reports, the accused policemen broke into sobs when they heard capital punishment spelt.
Fellow cops in the courtroom too were seen teary in the moments shortly after the verdict, witnesses said.