ISRO Spy Case : Padmaja, Maraleedharan recalls Karunakaran's fall, seeks conspiracy busted
Kochi : Today, as country's apex court delivered verdict in the infamous ISRO spy case on Friday, Congress leaders Muraleedharan and Padmaja Venugopal, recalled the poignant past when their father, former chief minister K Karunakaran, was forced to step down, after being mired in it.
Murlaleedharan said "the only person not served justice was K Karunakaran."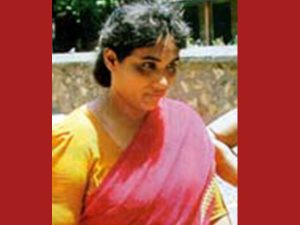 Padmaja said there was broader conspiracy behind the fake espionage case designed to destroy Karunakaran's political career.
While the apex court awarded Rs 50 lakhs in compensation to the victimised space scientist Nambi Narayanan, it has formed a committee under  former chief Justice DK Jain to examine if three top senior officials can be arraigned for implicating Narayanan into the case.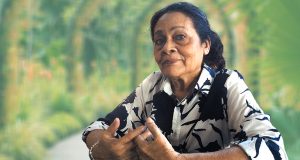 The three – then ADGP Sibi Mathews and SPs KK Joshwa and S Vijayan – have retired since.
The case
It all began with arrest of a Maldives native Mariam Rasheeda on October 20, 1994 for overstaying her visa. She was found to have connections with D  Sasikumar and her friend Fauzia Hassan was too was arrested. The police proceeded to then arrest Nambi Narayanan and Banglore-based businessmen Chandrasekharan and SK Sharma.
All were accused for trading ISRO's cryogenic programme secrets to the two women who were allegedly spies for Russia, ISI and others.
The politics game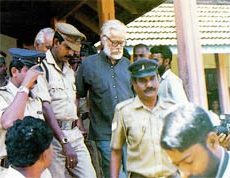 The sensational case broke when factional feud in Congress party between Karunakaran faction and AK Antony faction led by Oomen Chandy was at it's peak.
In an autobiography written by top cop Sibi Mathews, he suspects that  there was ploy designed by Chandy faction, who took Christian bishops into confidence to pull down Karunakaran.
Mathews himself was under pressure from a few IB officers to make the arrests, the books says.
Justice to father
Both Muraleedharan and Padmaja voiced their wish that the probe panel under Justice Jain would break into the larger conspiracy.
Declining to name those involved, Padmaja said there exist 5 politicians 'who are still active in political life today' responsible for trapping the four-time chief minister Karunakaran for political edge.
The leaders also regret that the scandal hit their father, at a time when he was emotionally fragile after his wife Kalyanikutty Amma died a year ago in 1993.