ISRO Spy case : SC awards Nambi Narayanan Rs 50 Lakhs; Game not over
New Delhi : Former space scientist, Nambi Narayanan , was awarded Rs 50 lakh in compensation by Supreme Court  for "unnecessarily arresting and harassing"  him in the notorious ISRO spy scandal.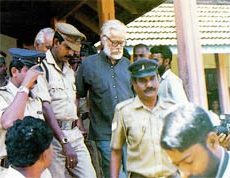 However the curtains have not come down yet, with court still looking into Narayanan's petition that arraigns former Kerala ADGP Sibi Mathew, State government and senior police officers KK Joshwa and S Vijayan for trapping him into the fake espionage case .
International Jealousy?
The former ISRO scientist was in charge of crygenics division and in the process of giving India world's cheapest satellite launcher when he was  arrested on 30 Nov 1994 on allegations of spying.
Incidentally, Narayanan is credited with introducing the liquid fuel rocket technology in the country in 1970s.
The case
It all began with arrest of a Maldives native Mariam Rasheeda on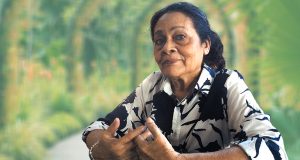 October 20, 1994 for overstaying her visa. She was found to have connections with D  Sasikumar and her friend Fauzia Hassan was too was arrested.
The police proceeded to then arrest Nambi Narayanan and Banglore-based businessmen Chandrasekharan and SK Sharma accusing them of  trading ISRO's cryogenic programme to two Maldivian natives acting as spies to Russia, ISI and others.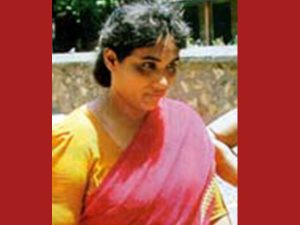 Defence officials claimed the secrets "flight test data"  were highly confidential and the men were accused of selling them for millions.
Narayanan spent 50 days in jail and was ousted from his job.
Bad cops
CBI who took over the case from Kerala police closed the case referring to it as baseless. CBI also listed out several lapses committed by the police officers and demanded action against them.
In 1998, the top court granted the scientist a compensation of Rs 1 lakh but refused to act against the top cops.
Narayanan then approached the Supreme Court to  nail the police officers responsible for his mental agony and loss of career.
Former DGP Sibi Mathews and former SPs KK Joshua and S Vijayan have all since retired.
The fight is not over
The top court has  set up a committee under Justice DK Jain to examine the case against cops. The Centre and State will nominate a member each t the committee.
Narayanan, now in his seventies, was paid  an interim compensation of Rs 10 lakh in 2001, by the apex court.