Oomen Chandy, KPCC ought to pay Nambi Narayanan Rs. 50 lakhs : Kodiyeri
Thiruvananthapuram : Referring to Supreme Court verdict on Friday, CPM state secretary Kodieyeri Balakrishnan said, the fake ISRO case is a blot on the state and that  Oomen Chandy and KPCC owes it to the victimised scientist to pay Rs. 50 lakh, ordered by the apex court.
The episode where country's leading scientist was framed falsely and jailed, shows the low levels some leaders could stoop to for political gain, he said.
In the case, space scientist Nambi Narayanan and his colleague D Sashkumar were falsely accused of selling cryogenic programme secrets to two Maldivian intelligence officers for millions.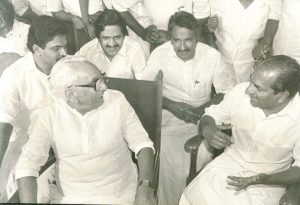 Narayanan was arrested in 1994, ousted from his job and jailed for 50 days. CBI two years later busted the case and proved it to be baseless.
The Oomen Chandy link
The  case broke when factional feud in Congress party between Karunakaran faction and AK Antony faction led by Oomen Chandy was at it's zenith.
In an autobiography written by top cop Sibi Mathews, he alleged  there was ploy designed by Chandy faction, who took Christian bishops into confidence to pull down Karunakaran.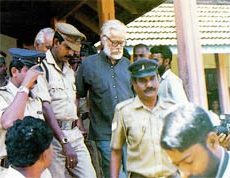 In the aftermath of spy case crumbling, several politicians and public at large shared that view.
Also read : SC awards Rs 51 lakhs to Nambi, Game not over