Haryana Rape Case : Prime accused, a doctor and a property owner arrested
The Haryana police on Sunday arrested one of the accused and two others in connection with the  gangrape of 19-year-old CBSE topper in Rewari.
Two alleged rapists, Manish and a army personnel Pankaj are on the run. Search teams have left for several states in their trail.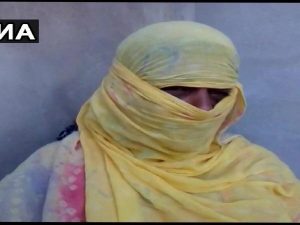 In custody, the main accused Nishu  admitted to preplanning and carrying out the abduction.
Incidentally, a doctor who attended the girl after the assault has also been booked for failing to inform authorities of the crime.
Also the tubewell owner Dheen Dhayal, at whose property, the rape took place has been taken into custody.
According to reports the trio panicked after the girl's condition deteriorated and called in the doctor.
Meanwhile the family has shifted the girl to another hospital of their choice. They also refused to accept state compensation of Rs 2 lakh saying they want justice not money for their child.
The  19-year-old CBSE topper, who was felicitated by the President himself, was kidnapped on her way to a coaching class nearby on 12 Sept.  The three men took her to an office room adjoining a tubewell, drugged and raped her before dumping her at a bus stand.
All the culprits belong to the girl's village and are known to her.