Security issues : Bishop Mulakkal interrogation finalised to take place in Tripunithara
Kochi : According to latest reports rape Bishop Franco Mulakkal, accused in the sensational nun rape case, will be interrogated at Tripunithura instead of earlier planned police headquarters.
The shift in venue is owing to security reasons said Vaikom DySP office, which is conducting the probe.
Meanwhile the high court had adjourned anticipatory bail plea submitted by the bishop and probe officers say they will watch out for the ruling before proceeding with bishop's arrest, if necessary.
Technically an anticipatory bail will not hinder arrest if evidence collected during interrogation is incriminating, pointed out Kottayam district police chief Harishankar.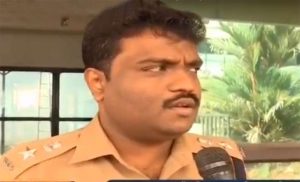 However just to keep things in line with court order, probe team will refrain from arrest today and issue another summons asking him to appear, if arrest is imminent, he added.
The confidence comes from court's last observation that the probe proceedings are indeed satisfactory.
The case
The nun who works in an institution under Punjab diocese headed by  Bishop Franco Mullakal claimed she was raped on 13 different occasions starting May 2014 by him.
The nun approached the police early May following alleged inaction by church authorities.
While police probe has been certified satisfactory by the High Court, the five nuns including the victim,  are protesting with placards at a junction near the court, demanding the accused bishop's arrest.
The protest has caught widespread attention including international forums and is gathering increased support from prominent quarters including a group of Catholic priests themselves.