NIA fails to build evidence on Love Jihad ; Ends probe into Hadiya case
New Delhi : The National Investigation Agency (NIA) ended its probe into the sensational Hadiya case, where the her father alleged that Love Jihad forces were behind his daughter's 'coerced' marriage to Muslim youth, Sahafin Jahan.
NIA had picked on 11 interfaith marriages from a total of 89 Love Jihad alleged cases, mostly complaints filed by girls' parents to law enforcement authorities.
At one point, NIA sleuths presented Supreme Court with report that there existed  groups that targeted girls and converted them to Islam through marriages. Following NIA claims of systematic "pattern" the apex court in 2017 asked the agency to probe deeper into Hadiya aka Akhila's marriage to Shafin.
NIA has now submitted its closure report to the court saying it failed to establish evidence .
"The NIA is not supposed to file any further report in this regard in the Supreme Court. As far as the NIA is concerned, the matter stands closed as the agency has not found any evidence to suggest that in any of these cases either the man or the woman was coerced to convert," said a senior agency official who spoke on condition of anonymity.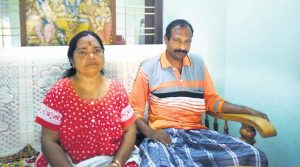 According to sources, NIA felt discouraged after apex court , last year, ruled that Hadiya was free to pursue her marriage with Shafin and released her from custody of her parents.
"Except for one case among the 11, we found that a similar set of people and organisations associated with Popular Front of India (PFI) were involved in helping either the man or the woman involved in a relationship to convert to Islam, but we didn't find any prosecutable evidence to bring formal charges against these persons under any of the scheduled offences of the NIA, like the Unlawful Activities (Prevention) Act,"  the senior official added.
The Case
Hadiya's father Ashokan  pleaded with High Court to annul his daughter Akhila's(Hadiya) marriage was  handiwork of terror outfits who ran a "well-oiled machinery" in the state.
Subsequently, the Kerala High Court annulled Hadiya's marriage  and send her into protective custody of her parents. Following this, Shafin approached Supreme Court to have his wife released.
On 27Nov 2017, the apex court set aside High Court ruling and allowed Hadiya to join her husband.