Communal Justice : Rehana Fathima expelled from Muslim community, over Sabarimala stunts
Controversy loving Rehana Fathima, who created a furore by trekking the sacred hill at Sabarimala, earned wrath within community, that has now ousted her and family from its membership.
The Kerala Muslim Jama'ath Council instructed the Ernakulam Central Muslim Jama'ath (CMJ) to expel Rehana and her family from membership of its Mahallu. The move comes  for  hurting sentiments of the Hindus and going against their rituals.
The Council also expressed disgust over Rehana's frontline participation in the 'Kiss of Love' demonstrations in 2014 and also acting nude in a film, that awaits release.
She  kicked up a storm in Thrissur last year, after joining a band of Onam Puli Kali group, dressed as a female Puli (Tigress), in what has traditionally been as an all-male ritualistic dance.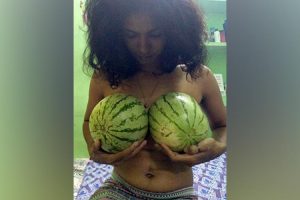 Rehana also received massive backlash after posing seminude with watermelons. She was expressing angst at a male professor's comment that girls should use water melons to cover their breasts.
Incidentally, the Kerala police has registered a case against Rehana over a social media post on her page, which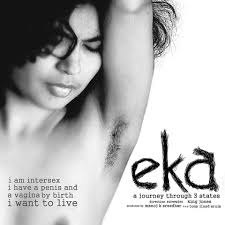 allegedly hurts religious sentiments.
On Friday, the self-styled activist, trekked the sacred hill, amid a ring of 100 police personnel, but was forced to return after the shrine's portal shutdown, just meters before she reached it's threshold.
Rehana has reacted to the developments saying, she will seek legal recourse against the tantri(chief priest) of Sabarimala, for disallowing herehanar darshan. She also expressed outrage at the Priest's call for purification of the route she trekked up to the shrine.
Rehana also hit out at protesters for allegedly using children as human shield, adding that, she will go legal against them.
The backdrop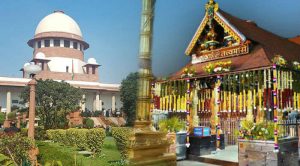 A group of five women challenged Kerala state rule that bars entry of women between ages 10 – 50 at the famed Sabarimala Temple. The petitioners argued that the rule violates fundamental right to equality and discriminates women. The Kerala High Court previously upheld the restriction on entry of women and the case came before Supreme Court in 2006.
On 29 Sep, Supreme Court ended the age-old ban holding that, devotion cannot be subjected to discrimination and patriarchal notion cannot be allowed to trump equality in devotion.
For centuries, women of menstrual age were restricted from entering the temple as its presiding deity, Lord Ayyappa, is considered celibate.
The state has been witnessing massive rallies against the Supreme Court verdict, putting pressure on the hesitant ruling Left to file a review petition or bring in an ordinance.