Indonesian plane crashes into sea 10 minutes after take-off, 189 aboard
Indionesia's Lion Air flight with 189 people on board crashed into sea about ten minutes after take-off from it's capital early Monday.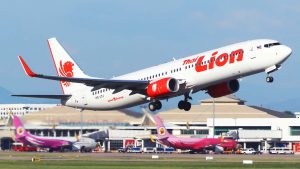 The airliner said it lost contact with Flight JT-610 at about 13 minutes after taking off from the airport. The search agency found debris of the plane in Java Sea, it added.
The plane was scheduled for a 1 hour and 10 minutes flight to Pangkal Pinang on an island chain off Sumatra.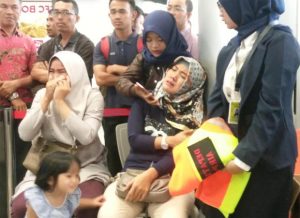 There were reportedly 178 adults, 1 child and two babies apart from crew of 8 including 2 pilots.
Anxious relatives have gathered at Pankal Pinang airport for latest updates.
There was no immediate word on any survivors.