Amritsar : At least three people were killed and 20 injured after two bike-born men hurled grenade into a packed prayer hall in Amritsar.
The incident took place in 's Rajasansi village about eight km from Amritsar airport on Sunday
Those injured have been taken to hospital while bodies of two victims have been sent for postmortem.
According to eyewitnesses, two men with faces covered threw the explosive at Nirankari where a religious ritual was underway.The pair fled on their bike after the attack.
Police suspect Kashmir terror hand though they are looking to see if state's Khalistan outfit might have a bearing on the incident.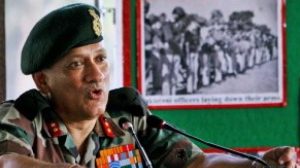 Intelligence had alerted police to spotting seven Jaish-e-Mohammed(JeM) terrorists in the state who were  "heading to Delhi". However police can confirm their involvement only after confirming identities of the attackers, images of whom have been captured on CCTV, officials said.
Home Minister Rajnath Singh has promised sternest action for those responsible.
Chief Minister Amarinder Singh meanwhile hinted that ISI backed Khalistani/Kashmiri terror groups bent on "destroying hard earned peace" could be related to the violence.
Incidentally Army General Bipin Rawat had warned of insurgency in Punjab early this month.