A CBI officer who submitted petition about his abrupt transfer claimed that he had papers that could shock the court.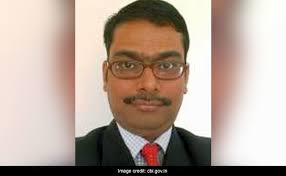 The CBI officer Manish Kumar Sinha, in his petition stated that a union minister accepted "a few crores" in bribe to intervene on behalf of a businessman whose irregularities were caught by the agency.
"Nothing shocks us" said Chief Justice Ranjan Gogoi, rejecting his request for an urgent hearing.
Sinha who was investigating CBI's number two officer Rakesh Asthana was moved to Nagpur, as part of a massive, sudden shake-up last month.
Sinha alleged that his transfer was aimed at "changing the course of the investigation" and help Rakesh Asthana.
The Backdrop
Allegations surfaced that CBI Special Director had accepted a few crores to help a Hyderabad-based businessman, Satish Sana, evade summons in an investigation.
Sana is co-accused in multiple cases under investigation against meat exporter Moinn Qureshi, who is accused of money laundering.
Sinha was probing the case. Asthana allegedly received bribes through a middleman named Manoj Prasad, who was arrested by the CBI's anti-corruption unit on 16 Oct. He has reportedly confessed his crime.
The officer is also in charge of several high-profile cases including bank scam investigations involving celebrity jeweler Nirav Modi and his uncle Mehul Chokshi.