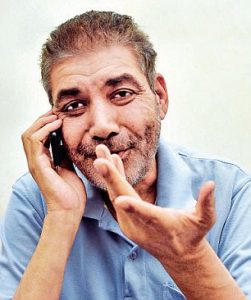 More than three decades after the anti-Sikh riots, a Delhi court today sentenced one of the two men, found guilty of killing two men, during the violence in Delhi.
The court had convicted Naresh Sherawat and Yashpal Singh last Wednesday, 14 Nov in the murder of Hardev Singh and Avtar Singh in Delhi's Mahipalpur locality.
The quantum sentence after final arguments were pronounced in Tihar Jail today, due to security concerns and attack on the convicts on the premises of Delhi court earlier.
Naresh has been sentenced with life in prison while Yashpal was handed down capital punishment.
Both men were found guilty of criminal conspiracy, unlawful assembly, rioting, weapon possession, attempt to murder and murder.
The murder case was lodged based on complaint filed by Santokh Singh, brother of Hardev Singh. The Delhi Police had closed the case in 1994 citing lack of evidence but a Special Investigation Team(SIT) reopened the case under directions from the Supreme Court.
186 cases are now being probed by the SIT, and today's convictions is first in the batch.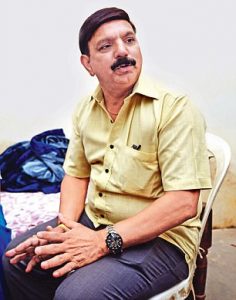 The Case
On Nov 1, 1984, a mob of 800-1000 armed men carrying lathis, iron rods, stones and kerosene attacked four Sikh shopkeepers in Mahipalpur.
The grocers shut their shops and rushed to their rented homes. The mob looted and set the shops on fire and as panicky Sikhs sought shelter in a small room, Avtar Singh reached there .
The mob entered the place and  assaulted the  people there. All five were then thrown from the first floor.
Police arrived at the scene and shifted the victims to Safdarjung hospital, where Hardev Singh and Avtar Singh were declared dead on arrival.
The 1984 Anti-Sikh Riots
The 1984 anti-Sikh riots were triggered  by assassination of then prime minister Indira Gandhi, by her Sikh bodyguards.
Approximately 2,800 people died across India with 2,100 victims reported from Delhi alone.
Indira's assassination came after she ordered the Indian Army to raid the Golden Temple and eliminated Sikh pro-independence insurgents.