After unsuccessful bids in earlier rounds, banks have finally managed to sell Vijaya Mallya's Kingfisher Villa, to  actor Sachin Joshi, who offered 73.01 crore for the famed property.
Kingfisher Villa was legally owned by United Breweries,  the parent company of Kingfisher Airlines( KFA)  – Mallya's Airline that was grounded by losses in 2012.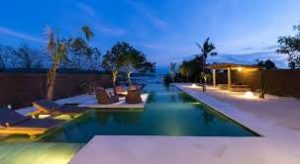 The Villa is prime sea-facing property and sprawls over  12,350 sq ft on 3 acres  on Condolim beach stretch in north Goa.  It boasts ultra-luxury bedrooms, artificial ponds,  private swimming pools, open air dance floors and lush  gardens and served venue to extravagant parties in the past.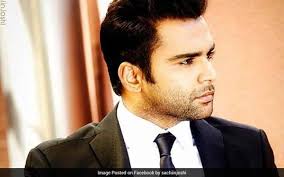 Actor  Sachin Joshi , who owns Viking Media –  a media and entertainment conglomerate,  struck  the deal at just marginally higher than the reserve price set at 73 crore .  Sachin has starred in Hindi movies including Aazaan, Mumbai Mirror and Jackpot
The present auction is set against the backdrop of over Rs 9,000 crore  which the former liquor baron Mallya owes to several banks including  SBI, Punjab National Bank, IDBI Bank, Bank of Baroda, Allahabad Bank, Federal Bank and Axis Bank. He slipped out of  country on 3 March last year and is presently believed to be in Britain. Extradition talks  for the absconding  businessman is in full swing.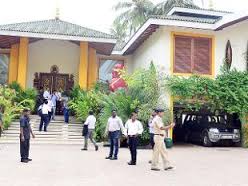 A 17-bank consortium was formed led by SBI who took physical possession of the villa in May 2016.
The present auction was conducted by SBI Caps trustee.
Earlier, the lenders had  tried to auction trademarks including brand value of  kingfisher Logo in August 2016 but failed to find buyers.
Now, with Kingfisher Villa going under the hammer, the only asset lenders are left with to monetize is Kingfisher House in Mumbai. . It was earlier bid at 150 in first round, but failed to find that price at the end of third. In better times, Kingfisher House was headquarters to KFA